15 Feb

Work hard, play harder: a sumptuous ski touring safari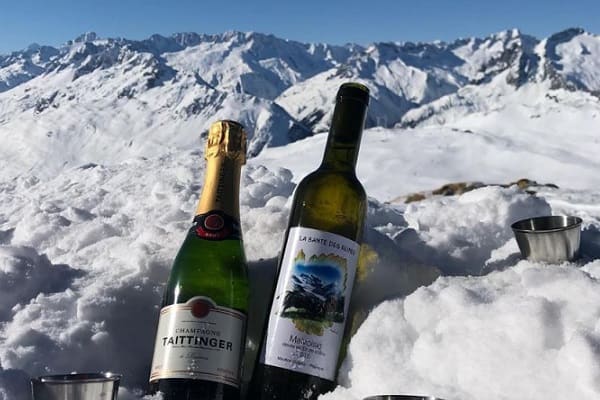 Is downhill skiing a proper workout? This debate has been running for years. One thing's for sure: ski touring certainly is.
Eat, drink, tour
If you're looking for a sporty winter mountain break where you can drink fantastic wines and eat Michelin-starred cuisine guilt-free each evening, we have just the ticket. A Swisskisafari ski touring adventure will show you the wild side of the Alps by day, followed by world-class cuisine at night, with zero extra inches on your waistline at the end. This experience is also ideal for ski touring beginners: summit spectacularly remote snow-covered peaks on skins, ski untouched terrain back to your sumptuous hotel, and spend your evenings in culinary heaven without a worry in the world. Physical exertion? Yes. An overwhelmingly rewarding experience? You bet.
Earn your turns, and your wine
Nothing beats the feeling at the top of a peak when you have truly earned your turns, as you stop to enjoy the silence of the alps miles from the crowds. And why not start the celebrations early with a crisp glass of wine then and there?
Seamless
An experience like this is not as easy to achieve as you may believe. But with Swisskisafari's expertise, mountain knowledge, careful planning, and time spent poring over maps to find the perfect route, it will all seem seamless to you. We want to make sure the slope is just right, not too steep, and the descent appropriate for the snow and weather conditions that day. After all, we all need to make it up and down in safety and comfort.
Ski into shape
But don't take it from us. Here's what recent clients said to us once they made it home after our ski touring safari:
"We all agreed we're in the best skiing shape of our lives coming off of a 5 day bender in the Alps! What an incredible trip!!! Looking forward to our next adventure!"
Interested in skiing hard, eating, drinking, and getting into great shape, mountain-style? Get in touch.