14 Jul

Winter in July!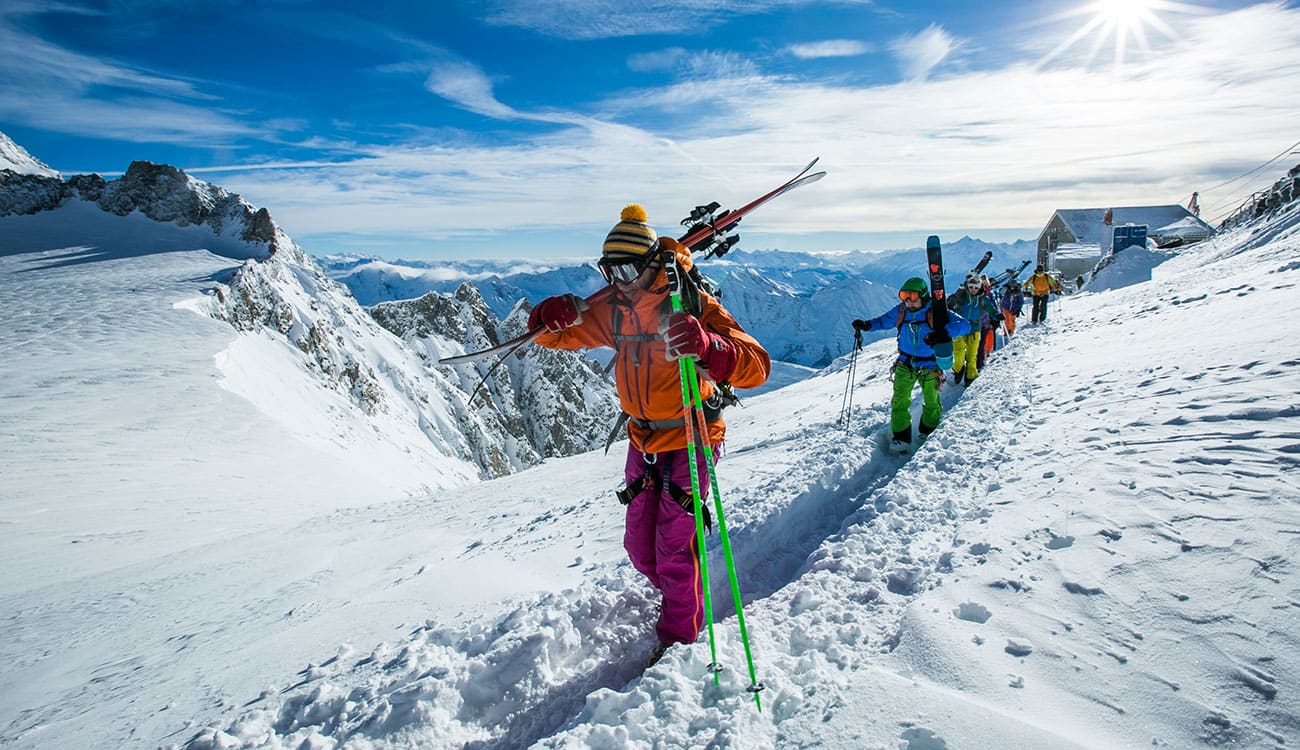 Luxury Skiing in the Alps
Yes, it starts this early for us. Those who have traveled with us before know that to get the best trip we need to start preparing early. This way we secure the best hotel rooms and make sure no one misses out on a ski safari once the season is in full swing. Our specialty safaris mean our adventurous guests travel from region to region to ensure the best of the good snow.
We don't stick to the plan if its not right on the day. There's no fun in going to one peak when another is better on the day.
Flexi's best
We believe that the best way to take advantage of the Alps is to work the micro climates of each valley to our advantage. We love to be flexible, implementing on-the-spot changes for weather, ability and need.
This month we are busy hiking the summits, checking out new restaurants and preparing our partnerships for the best equipment, testing for the best skis and working out what's hot and what's not for next Winter.
Magic in the air
We remain dedicated to the way we work which produces the best trips for you. No one-day events with us. As the weather is ever-changing in the Alps, arranging at least a four day window for a ski safari gives you the highest chance of an unforgettable experience. At SwisSkiSafari our guides have all lived in the area for decades, so know where the best snow is going to be on any given day. On snowy days there are amazing opportunities for world-class off-piste skiing, and when the sun comes out our helicopter pilots are just a call away, to reach glorious untouched terrain by air.
If we wake one morning to see the weather is perfect for that long off piste ski descent that starts at 3000 meters and requires good visibility, we'll get you there. By spending a few days with you, we will be able to tweak your itinerary according to what you're looking for, and what the weather dictates, to ensure an awesome mountain experience.
April Escape
We are planning some hard core ski touring trips for this winter. We have noticed every year that the seasons are starting later and finishing later. The last few seasons have given us wonderful conditions in April. Perfect snow, longer days with more sunshine and beautiful evenings at higher altitudes. The most peaceful time to get away from it all can often be at the end of the season when the mountains are empty and we have perfect snow and late powder conditions to ourselves.
Are you one of us?
So if you have skiing and snowboarding in your blood and you start thinking about your next snow adventure in the summer, this is a good sign: you are one of us. So reach out and demand the best for your next winter adventure, with a luxury ski trip in the Alps.