25 Jan

The best season in 67 years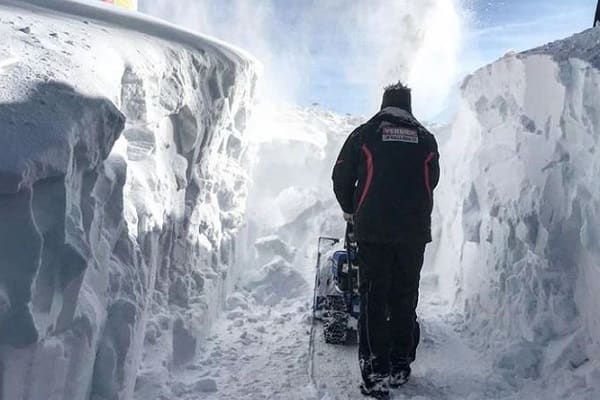 The fact is, we haven't seen snow conditions this good here in the Alps since 1951, so we thought that deserved commentary.
A very welcome anomaly
This season's exceptional snow has fallen in all the northern Alpine regions as well as the Swiss Alps. This alone is a barometric anomaly as usually this kind of snowfall only occurs in one region at a time such as either Italy, France or Switzerland, never all of them at once.
This past week we have had four meters of snow in one go. Seven days non-stop of snow and rain is record breaking in itself, plus this happened on top of already high snow falls. It's absolutely spectacular. But what about safety?
Out of the danger zone
We had dangerous avalanches in 1999 with less snow than today. However, the difference this time, and the reason we are avoiding the mountain tragedies of the past, is due to the rain. Each heavy snow fall has been followed by rain, and with rain comes humidity which stabilizes the snow pack very quickly. Yes, there have been small periods of time once the snow switches to rain when the roads and train lines have been in danger of avalanches, but they don't last long and very soon the danger zone has passed.
The magical mountain
As a result, the Alps are looking glorious with very thick blankets of snow everywhere, and walls of snow alongside the roads. And the skiing and ski touring? Just magical. The mountain environment looks like something out of a child's story book.
Of course, we are loving it and we hope to be skiing until late in the season, maybe even May or June. To book your own magical mountain experience, get in touch.