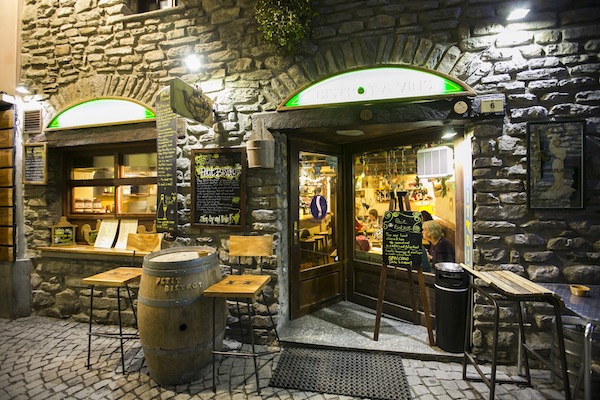 04 Dec

The best luxury skiing in Italy
What is so special about luxury skiing in Italy?
We have been running trips in Italy for more than 10 years now and we love it.
Our favourite luxury skiing in Italy is a ski safari in the Val d'Aosta. The high altitude means that you're more likely to find good snow here than in other areas. This underrated corner of Italy neighbours some of Europe's highest mountains. The Mont Blanc is overlooking one end and the Matterhorn and Monte Rosa the other. The Val d'Aosta is surrounded by the most recognizable mountains in Europe.
Authenticity is part of the luxury of skiing in this region of Italy. This is important to us. As a result, with us, you will be immersed in the local culture, not treated like a tourist. Our unique network can make this happen. We call into each restaurant and hotel before you arrive, giving them information on who you are and how special your ski holiday is. This way, they greet you when you arrive with the welcome you deserve. The Italians are very friendly but this added boost helps you stand out when things are busy. The little villages with amazing places to eat are still surprisingly untouched. They may not be easy to find but are well worth the effort, and that's where we come in.
Position, position, position
This region of Italy is certainly special. The position of the Aosta Valley, between Switzerland and France, means that your luxury skiing in Italy can expand to include other countries. The three countries are completely different: the food, the look of the people, the wine and the skiing. It needs to be experienced to be completely understood. For us, there is nothing better than seeing this difference first hand by skiing from country to country. As it's a country with many ski areas, we have written a blog about skiing in other areas of Italy: check it out here
Stunning Alpine geography
This region of Italy is the only place where you can easily step on to a glacier at 10 000 feet altitude and ski down that glacier to finish in France. The unusual geography makes the skiing unique. And if that's not enough, on another day you can ski across the border into Switzerland amongst the highest and most stunning peaks in Europe. Nothing beats this. A truly authentic ski safari is the best way to ski this region of Italy.
Luxury skiing in Italy requires luxury accommodation
A far cry from the purpose-built resorts of France and the top-end areas of Switzerland, Italy has managed to maintain its traditional centers, with both luxury hotels and small family-run establishments. Italy has more hotels than small chalets, and this is essential for the character of the resorts. A resort where people are staying in hotels is alive and vibrant. It brings a whole other ecosystem to the area. People are out and about, dining in the restaurants, sitting in the cafés, enjoying the après ski and of course the wonderful shopping. It's a great environment to meet people, watch the locals and get the feel for the region, its local products, and slow food movement.
This is undoubtedly the best way to enjoy your luxury skiing in Italy.
We are biased and we like to have it all. We are true to our name Swiss Ski Safari. A day could be spent skiing in Italy, popping over to France for a delicious lunch French style, and perhaps finishing in Switzerland to sample fondue and raclette.  It takes a little more organization but is well worth it, creating a unique skiing holiday that can not be replicated anywhere else in the world.
If you are looking for reasons to ski in Italy this winter we hope that this article has motivated you. Come join us for unforgettable luxury skiing in Italy…and why not France and Switzerland too, while you're at it? Get in touch, we're looking forward to hearing from you.
Warm regards from the mountains,
Danielle