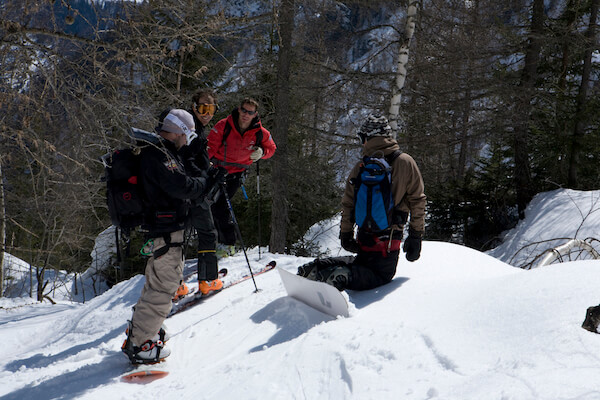 22 Jan

The best Heli-skiing in Europe. The top destinations.

Heli-skiing in the Alps

Finding the best heli-skiing in Europe takes some behind the scenes knowledge. In Europe, heli-skiing is highly regulated. It is authorized in Switzerland and Italy's Aosta Valley as well as a part of the Vialattea ski area. In France, it is not permitted. Even though some descents that start in Switzerland may finish across the border in France. Heli-transportation is offered much more widely and can be fun, but it's a whole other type of activity.
Heli-skiing can be the icing on the cake of a fantastic ski holiday
It's key to understand the difference between real heli-skiing and simple heli-transportation if you want the best heli-experiences. This can mean deciphering marketing from reality. True heli-skiing is not permitted in France, other areas of Italy or Austria. In some areas of Europe, a helicopter can collect you from the bottom of an off-piste run and return you to the resort, which can be found in some marketing as 'heli-skiing'. In France and the other areas where it is regulated and not allowed, a helicopter can not land you on the summit of a mountain but it can pick you up at the bottom of a valley in some instances. Switzerland is the only country with real wild heli-skiing as we know it.
If heli-skiing is your aim, end up in the right place
Switzerland offers the most spectacular heli-skiing. With these sort of descents, you need to be a confident skier on all types of snow. It is not an activity for beginners. Imagine landing at 4600 meters altitude, away from the crowds and feeling on top of the world before tackling an exhilarating 3-hour glacial descent to the charming local restaurants for lunch. Snow can be anything from hard packed, knee-deep powder, or wind-blown. It is important to be comfortable skiing in all types of snow. The views will be unforgettable and the experience completely unique.
Heli-skiing in Switzerland
Switzerland boasts an unparalleled 48 drop off zones, 19 of which are in the canton of Valais. It may surprise you to know that the areas which you may think of as ideal for the best descents are not always the best. For instance, while there's no doubt that Zermatt offers world-class skiing, the heli-skiing options there are limited, and the best descents are often only accessible from the Italian side of the border. Its high altitude-landing zone is an ideal stepping stone for lifts to other fantastic areas, however. When considering Zermatt, also bear in mind that its village is deep in a valley, so it can be a complicated base to move to other areas for helicopter skiing by vehicle. Early-morning starts when enjoying this activity are essential.
The Monta Rosa region which borders Italy and Switzerland offers one absolutely stunning descent. For a wider choice of the best descents in Switzerland, you'll want to be based centrally in the Valais region so that you can easily move around to find the best heli-skiing during your week.
Andermatt, another popular area, is not really known for heli-skiing. Yet it offers a couple of easy descents for those looking for simple, easy helicopter-skiing for the first time. It can be fun for a beginner who does not want a challenging first time experience.
We also love the heli-skiing around Courmayeur. Very different from Switzerland aesthetically, this area also requires a good ski level. The views of the Mont Blanc and the lovely heli-skiing descents here are spectacular.
Three countries in one trip
In our opinion, the region where Switzerland, Italy, and France meet has the best helicopter-skiing in this area of Europe. Each drop-off offers a choice of descents with varying degrees of difficulty.  In a week's heli-skiing you can ski across country borders, speak different languages and eat different regional delicacies: you're not going to find that anywhere else in the world.
For a great trip, it is important to plan your trip with a company who has this in-depth knowledge. Experienced professionals pay attention to the details and can find the best heli-skiing in the Alps. It's a sad truth nowadays that fake news exists not only in politics, it also applies to the abundance of offers that we can find on the internet. So be vigilant.
You need to be armed with knowledge when you book a heli-ski safari. Hopefully, after reading this article and the others that we have on the blog about heli-skiing in Europe you will be better equipped to make the right decisions, the right trip for you, at the right time for your next ski adventure.
Interested in exploring the Alps on a heli-ski safari? Get in touch and we'll show you how.
Warm regards from the mountains,
Danielle