28 Feb

Alternative sun: summer holidays in the Alps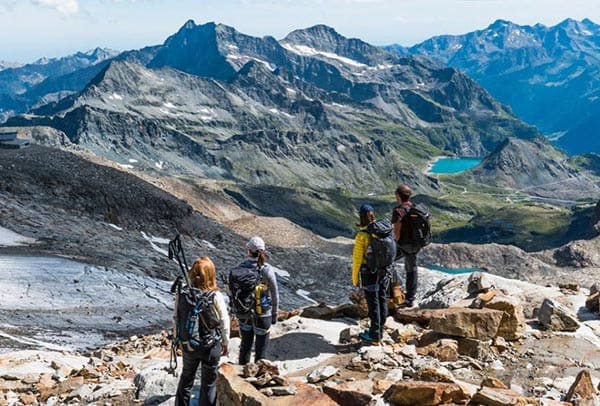 It may be snowing outside but our minds are already focusing on summer holidays in the alps.
Looking back, it seems strange that alpine summer hiking trips were not in Swisskisafari's original plan. But once the dark days of winter start lengthening, we find the thought of a summer holiday combining nature, fresh air, and a satisfying physical challenge in the alps hugely appealing.
The magic of guided summer hiking
A recent summer hiking guest put into words what we hope every Swisskisafari guest will feel after a summer holiday in the alps with us:
"Thank you so much for this magical experience. In retrospect, our trip took barely a week, but it was absolutely all absorbing. I knew there was something out there we needed to do, without being able to properly define it. But you somehow got it and now I know what it was. The two days at the Haute Route – Cabane de Trient stood at the heart of this experience, where we touched our limits. This wasn't the day yet, but I felt we were close, and I am so happy we got it done before it was out of reach. You planned and structured everything to the max, there were no empty spaces, no time wasted. We are happy and fulfilled. And totally trashed."
Alpine hiking ambitions
So if you're looking for a different kind of sun this summer, get in touch. We will do our best to define your Alpine ambitions with our take on a unique, luxury summer holiday in the Alps.