23 Nov

Snowbusiness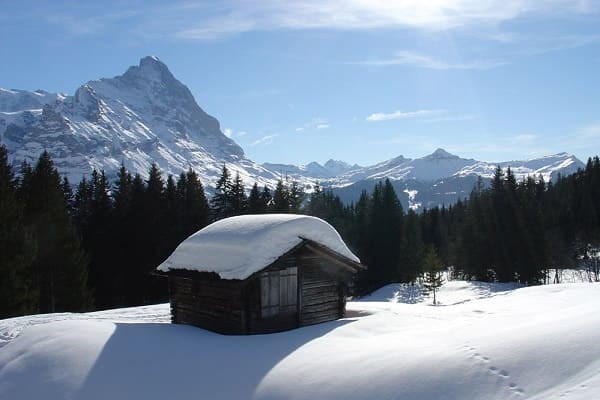 On Sunday night I fell asleep surrounded by green fields and woke up on Monday to see thick blankets of snow in their place. Winter has certainly started early this year. The alps are now covered with up to 50 cm of snow in some spots, making it already look like the perfect Christmas greeting card.
Winter planning is in full swing for us, visiting new hotels, discovering new restaurants and fitting new guests in to what looks a jam-packed winter calendar. So come and enjoy the beauty of the region with us… get in touch and we'll hand pick the perfect hotspots to suit you.
Magic in Milan
Choosing whether to begin a safari in Geneva, Zurich or Milan brings flexibility and convenience for our guests… as well as the opportunity to submerge yourself into local culture from the moment you land.
On a recent trip to Milan I revisited some of my favourite hotels to make sure that my recommendations are still on the right track. And I was immediately seduced by the city yet again.
Pasta perfection
One of our all-time favourite spots, and I can safely now say it remains to be, is the Bulgari hotel. This understated yet super chic gem, tucked away in the side streets, has an incredible secret garden courtyard. As guests relaxed here by candle light earlier this month I took a seat at the bar to enjoy one of their signature dishes.
Tomato pasta may sound simple, but this version is deceiving and mischievously seductive. The waiter delivers it to you with accompanying instructions; "You must mix the goats cheese and lemon zest into the whole pasta before you begin". And the results are spectacular. This pasta is perfectly al dente and the goats cheese and lemon zest add just that touch of magic. While I enjoyed the pasta, a staple on the menu for 15 years, I noticed the waiter leaving the bar to help a couple decide on a new glass of wine: nice, individual attention. The bar is a happening place which does service exceptionally well. It is a must when visiting Milan, even if you only have the time for a bowl of signature pasta before catching a flight.
Michelin-starred teasers
The Mandarin Oriental is another favourite, from a hotel chain with many faces and different forms. I was pleasantly surprised by their hotel in Milan. An 18th century building with a very unique atmosphere, it showcased hints of Asia but with many typically Milanese design elements. Head there for the two star Michelin chef who'll surprise you with teasers alongside your cocktail: also something to write home about. I was particularly impressed with the waiter who asked about allergies immediately, which, being someone who suffers from a very dangerous allergy, I felt very reassured by.
The power-lunch hotspot
And my last discovery was the Carlton Baglioni. For a high powered lunch with the movers and shakers of Milan, the restaurant here is the place to be. Here I found myself eating pasta at 10 at night… it really is amazing the effect that Italy can have on you in the blink of an eye.