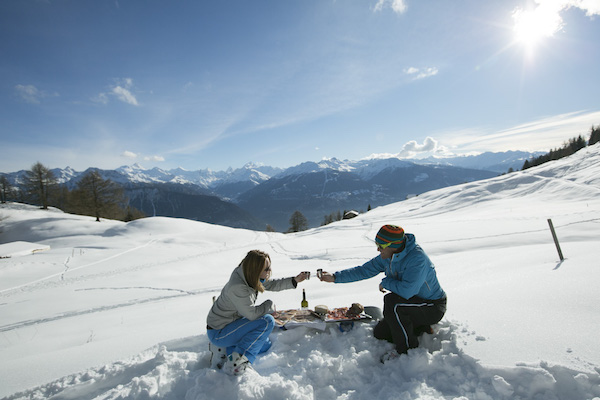 11 Dec

Skiing in the Swiss Alps

Skiing in the Swiss Alps comes with its own crisp, scenic, stylish charm. And when you've missed a couple of winter seasons, getting onto the cool mountain and clicking into skis suddenly becomes a dream. But what exactly is it about the Swiss Alps and a ski safari that is so tempting?
Chocolate box chalets
Many beautiful Swiss Alpine ski villages are dotted with wooden chocolate box chalets, often iced with picture-perfect snow blankets. And being Swiss, the charm of the cosy warm light coming from the windows is most often matched by the effortless luxury inside. Sleeping in the Swiss Alps means lazing in crisp Egyptian cotton sheets underneath old wooden beams, while your slippers rest on the heated floor beneath you. From glass bottomed swimming pools to roaring log fires, whatever you're looking for, Switzerland has it.
Hidden mountain wilderness
Skiers and borders of any ability will find a resort they love in the Swiss Alps, but the crème de la crème of ski experiences lie away from the perfectly groomed pistes. With a good guide, and perhaps a helicopter to help, thousands of kilometres of untouched snowy wilderness are on your doorstep. Ski through thick forests, skirt stunning frozen lakes, carve fresh tracks into sunny powder fields or speed through narrow couloirs with barely another soul in sight.
Swiss Alps scenery
Home to some of the highest mountains in Europe, skiing in the Swiss Alps certainly is picturesque. Some of the loftier peaks are also skiable: think luxuriously long descents down beside the Matterhorn and under the Dent Blanche. At street level you can also witness another Swiss phenomenon: world-class people watching. Fur lined hoods, designer apres ski gear, cutting-edge ski equipment… just don't forget your coolest shades.
Treat your tastebuds
The Swiss Alps are the mecca of melted cheese. Wine-infused fondue and oozingly decadent raclette fuel invigorating ski days, washed down with aromatic wines originating from all over southern Europe. To treat your tastebuds, there's nowhere else quite like it.
So whether your next ski experience is led by your taste buds, your yearning for luxury or your wilderness ski dreams, skiing in the Swiss Alps will not disappoint.
Warm regards from the Mountains
Danielle