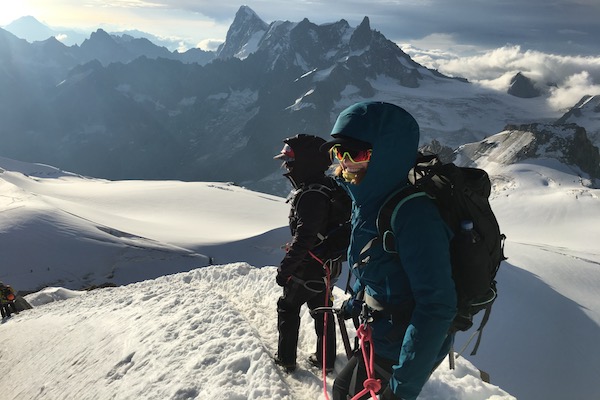 20 Nov

5 things to consider when choosing a ski holiday in Europe

With snow starting to fall and the ski season fast approaching, SwisSkiSafari's founder Danielle Stynes gives her personal opinion on choosing your next ski experience, over the next two blogs. First up are five things to consider when looking for the ultimate ski holiday in Europe.
1.Your ski level and ambitions
Everyone has a different aim when booking a ski holiday. Particularly in Europe, where the culture, cuisine, history, and nightlife of the mountain resorts can offer so much more than just a sports holiday. The same applies to ski level. You need to ask yourself whether you are looking to push yourself on a challenging adventure or relax with late mornings and long lunches. Perhaps you're a beginner, or you might be an intermediate skier hoping to try ski touring or heli-skiing. Away from the groomed runs may seem intimidating to some, but in reality, it can be accessible to any level when tackled with professionals guiding you. Shape your ski holiday in Europe from the start by answering these questions.
2. How altitude will affect your ski holiday in Europe
With global warming and diminishing snow becoming greater concerns each year, ambitious skiers will want to aim high. So pick your destination carefully. To name a few examples in resorts you have probably heard of, the highest point in Courchevel is 2,738 meters, the Dolomites reach 3,300 meters altitude and some of the highest ski lifts near the Matterhorn and the Mont Blanc can take you as high as 4600 meters.
Each region has its own microclimate too, and the snow is not always au rendez-vous. It may be snowing in one area and not another so keep flexibility in mind. If you are a beginner skier, a small family resort may work well for you. Look at places where you can access a skiing area for the kids without having to go up to the main resort. This will make life easier, plus the weather will be less extreme in the village than it will be higher up. SwisSkiSafari operates in the area where Switzerland, France, and Italy meet so we are able to advantage of the different microclimates in each country in the same week. This gives you and us plenty of choices, whatever level of skier you are.
3. Mountain geography and terrain
With higher peaks, you will experience jaw-droppingly dramatic vistas on your ski holiday in Europe, even from relatively gentle descents. Glaciers can mean snow all year round, and once they are topped with more snow they become good to ski. For example, Zermatt's ski area is 95% on top of the glacier. However, as it is above the tree line it also experiences extreme weather. With more glaciers than lower areas, heading off the beaten track here can mean incredible, untouched powder snow in a silent wilderness, which you can call your own.
4. The style of skiing in each resort
Would you prefer gently undulating groomed runs or rugged adventure in pristine nature on your European ski holiday? Each resort differs dramatically. Verbier is known for its extreme skiers whereas Crans Montana is a wide-open, sun-drenched area with very chic clientele. It is not unusual to see women in fur coats in the supermarket here. Chamonix is the birthplace of alpinism and ski touring. Courchevel started out as a ski area for the masses and now boasts more luxury hotels and three-star restaurants than anywhere in Europe. While some skiers may prefer to be seen in a bustling resort in places like Courchevel, Zermatt, St Moritz or the Dolomite region, others might be looking for a pure escape from noisy crowds on a guided off-piste adventure. So be sure to choose your ski destination carefully.
5. Spoil yourself… with caution
Danielle's final tip is given with caution: spoil yourself with an off-piste wilderness adventure, and you may find it hard to ever look back. It's hard to imagine skiing in silence, all alone between resorts if you've never done it before. But once you have tasted the feeling of untouched snow on your ski holiday in Europe, the freedom and peace of being immersed in nature, instead of other skiers, you'll know what an incredible experience it can be. With help from a trusted guide, take the time to slow down, feel each turn and admire each view. Away from people and lifts, and you will reach the next level of ski satisfaction. Just be careful though, as resort skiing with lift queues after this will never be quite the same again.
If you're looking for your next ski holiday in Europe and would like some advice on what kit to bring, check out our recent blog on how to choose your boots.
Get in touch and we'll take you on an unforgettable holiday in the Alps!
Warm regards from the mountains,
SwisSkiSafari Team