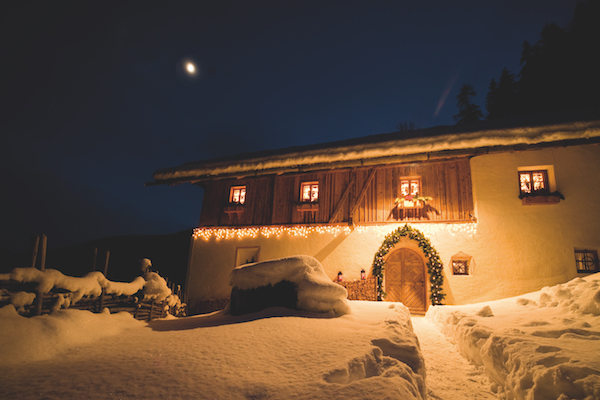 05 Feb

The inner workings of a luxury ski safari
Luxury Ski Safari
By now you know the idea behind a luxury ski safari: glorious days spent exploring pristine snowy wilderness while pushing your ski limits, away from busy resorts with an expert mountain guide. But what exactly does it feel like?
Here's the lowdown on our luxury ski safaris, and a little more on what you can expect.
Finding good snow on a luxury ski safari
This is key to our whole concept and experience. Our highly qualified team of heli pilots, snow experts, and top mountain guides live in the area so are familiar with the region. They always know where to find the best snow on any given day. Focusing on the only area where you can ski Italy, Switzerland and France in the same week. We're well placed to find the freshest snow around. Of course, in nature, perfect conditions take time to find. Knowing you have the best people available can't really be beaten.
Prior to your luxury ski safari, you'll receive a personalized itinerary, with one caveat: plans can change. The best snow is not always highest up, or on the most remote mountain. Ever-changing weather patterns bring different Alpine conditions all the time. One day you may ski picturesque off-piste in Italy, and the next requires a helicopter to take you to a remote Swiss mountain summit for the best snow around. To find out more about heli-skiing, read our recent blog, heli-skiing in Europe: the SwisSkiSafari 101
Avoiding the crowds
There's nothing luxury about queuing or waiting. We work hard to ensure you are swept away from the bustling crowds and lift queues on our luxury ski safaris. We also have clever ways of bypassing crowds at lunchtime too. Our secret? Come and visit us to find out. You have the choice of three countries in one week so you have a huge range of mountains, cuisines, and cultures to try out.
Quality skiing is our motto: long descents with not a lift line in view. Jaw-dropping and dramatically long descents first thing. Followed by a well-deserved leisurely lunch of local delicacies in a hidden-away gem of a restaurant. Then, as your glow of satisfaction from your morning mingles with your wine-relaxed muscles, we will choose the best way down for the afternoon. This is the cool down before getting back to your hotel, not too much of a challenge after a few glasses of wine.
Luxury accommodation on your ski safari
When it comes to accommodation, we like the luxury of a unique, atmospheric designer chalet in a charming cobblestoned village. Or how about a rustic cabin the woods. To appreciate the silence amidst snow-laden branches with a privet chef and steaming hot tub? Our team can provide the transport needed to make anywhere accessible. If you need a snowmobile to reach your high altitude hideaway, we've got it covered.
If seclusion isn't your aim, and you prefer to see and be seen in the glamorous hotspots that many Swiss, Italian and French resorts offer, we will ensure you're perfectly situated for an aperitif amongst the jet-set, too. Luxury comes in many forms and because no two of our luxury ski safaris are the same, we will tailor yours to your exact taste and needs.
Tempted by a tailored luxury ski safari? Get in touch today.
Warm regards from the mountains,
Danielle