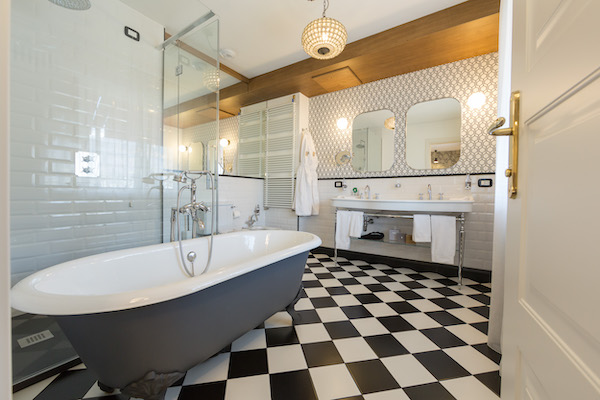 03 Jun

Luxurious and unique hiking trip

Nature can be the best medicine, and now spending glorious long days outdoors does not have to mean giving up comfort at night. Join us on a luxurious and unique hiking trip.
A luxurious and unique itinerary
If you are looking for a customized itinerary for your next adventure, make sure you choose one that combines a strong immersion in nature with none of the uncomfortable drawbacks. For some, luxurious and unique hiking can mean five star hotels every day. For others this could mean a mix of well-known luxury hotels and charming boutique spots in lesser-known areas of the Alps.
Off the beaten track
Most itineraries published online are full of the usual suspects when it comes to accommodation. This means the accompanying hikes are also well known… and well-trodden. No-one wants to be queuing on a hiking holiday. Yes, include a few iconic hikes on your trip, but be sure to take a leap of faith and explore lesser-known areas too. Being alone on these tracks is the definition of luxury.
Zermatt is the gateway to Europe's ultimate high altitude hiking and alpinism. A ski lift system brings explorers to 3,883 meters high, and a train reaches 3,089 meters, offering the ideal head start for tackling some of the unforgettable summits and glaciers around this picture perfect alpine village. However, a place like Zermatt is just the start. We love going off the beaten track and have written a whole blog about it. If this is what you are looking for we are here to help. Luxurious and unique hiking should take you somewhere new, and you might find it pleasantly surprising.
Planned, adapted and executed for you
The best luxurious and unique hiking trips are tailor made. That means planned, adapted and executed specifically for you. You say your knees don't like the downhills? We take this into consideration. The destination, the routes we choose and the time of year we recommend are all chosen for you specifically.
When we tailor your luxurious hiking trip we also suggest more than one destination, if that fits in with your objectives. Hit the highlights in one area and then combine that with another completely different region: we'll show you more than one side of the coin. The best thing about guided, tailor made travel is the tweaking that goes on while you are on the road. In real time, we choose routes depending on their condition on that day, to ensure the best possible experience for you.
Getting the edge on your unique hiking trip
In this region of the Alps everyone hikes or skis, and spring for us means spending time hiking with the locals. We talk about the region's goings on, what's hot and what's not. This is just part of what it means to be in the community. And this is our way of making your trips better: discussing novel hiking ideas with the locals. Living in the region brings decades of local knowledge including little-known paths away from tourist crowds and characterful accommodation tucked away in remote valleys.
Every SwisSkiSafari itinerary has a very personal touch. We think we have the winning combination. The combination of expert opinions, highly qualified and handpicked guides, local knowledge, tasteful design and – voilà – a luxurious and unique hiking itinerary of great quality and attention to detail for that perfect private Alpine experience.
Warm regards from the mountains
Danielle