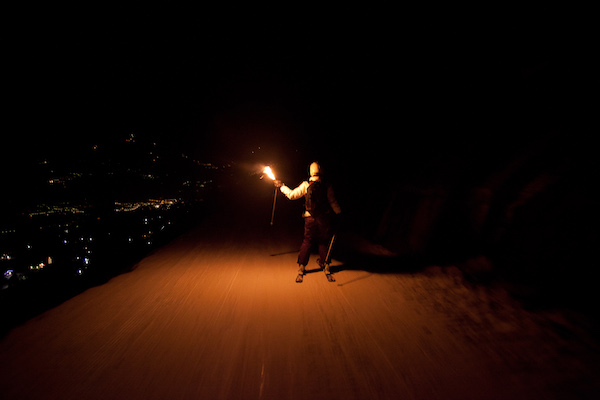 15 Dec

The story behind "the most James Bond ski adventure"

Having recently been labelled "The most James Bond ski adventure" by Departures magazine, we wanted to share the original story about how our James Bond status came about.
The request: "Design us a James Bond ski adventure"
The opportunity to be our best and live up to our aspirations truly arrived when we got this call for a 40th birthday party. We were pretty excited. It's fun to get creative on these trips. All Swisskisafari experiences are tailor made but it just feels natural to pour ourselves into larger trips with a specific theme, especially one so close to our hearts.
What we loved the most about this request was how it was communicated. We received a video clip of the famous ski scene from James Bond's 'The Spy who Loved Me'. This was accompanied by a mood board. We love the retro feel to this video clip, and we immediately knew we could replicate the ski scene.
This is exactly what we like. Clients tell us what they want, with an idea of the look and feel. We then quickly get to work on the real life elements to make it a fun, and safe, reality.
Work that feels like play
A lot of work and a lot of fun goes into every ski adventure. We love trips that bring all our talents into play. The geographical jigsaw puzzle of where to fly and how to get everyone in and out, especially when dealing with different ski levels. What to do if the weather is not on our side, and alternative plans for each day. The position of the base, especially for evening activities.  It's all good fun. And during each trip, invariably things change on the spot so the team needs to be ready for any eventuality.
We go where the James Bond ski adventure take us
Being based just an hour from the Italian and French borders, it's natural for us to take our clients skiing in different countries. For a trip like this, crossing into a different countries adds to the excitement. We want our clients to catch a glimpse of the alternative culture, cuisine and language. This is what really makes a ski safari unique.
We have always thought of our experiences as very James Bond ski adventures.  Between the Swiss, French and Italian Alps, we help you ski the terrain that you have been searching for. We explore the wild, unknown valleys between resorts, but keep you close enough to the glamour of the best European ski villages.  In this area you can explore wilderness away from the crowds by day and return home for pampering and great night life each evening.
Jump out of a helicopter or into a hot tub
When talking about a James Bond Ski adventure we can't forget the Bond Girls.
Bond girls are underestimated. Of course, we hope that everyone feels like James Bond or indeed a Bond girl when they are with us. We particularly want to encourage the Bond girl in all of you. A Bond girl knows her worth. She can jump out of a helicopter or jump into a hot a tub – she has nothing to prove. Our job is to make seamless arrangements so that she looks her best.
If you are ready to give us a challenge and want to live a James Bond ski adventure at least once, give us a call.
Warm regards from the Mountains
Danielle