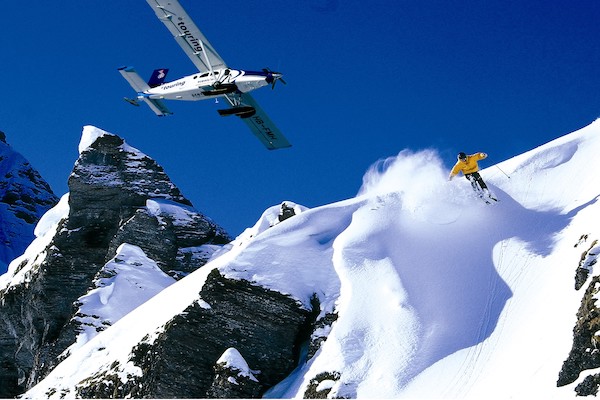 28 Nov

James Bond Ski Holiday

This month, high-end travel magazine Departures labelled Swiss Ski Safari as one of the world's most adrenaline–inducing adventures and a James Bond ski holiday for powderhounds. Read it in detail here.
Find your James bond ski holiday sweet spot
We aim for all our trips to be a  personal version of a James bond ski holiday just for you. This is the reason we put so much time and care into tailor designing each unique Alpine adventure. We want you to find your adrenaline sweet spot while staying safe in the hands of experts.
The Alps are a true wilderness within Europe. On a SwisSkiSafari you will not find yourself amongst strangers of varying skiing ability. You will find yourself in a ski or snowboard situation suited to you and your desires, pushing the limits if that is what you are looking for.
Wilderness without borders
A James bond ski holiday is a ski safari obviously best done off the beaten track. We love the area where we operate: where France, Switzerland and Italy meet. As far as we are concerned, international borders on skis do not exist which is why we like to visit more than one country on every trip.
Our recipe is simple. Departing from a glamorous resort, we begin with spectacular skiing which progresses into deep Alpine wilderness. All this happens while crossing international borders, sometimes with a dash of heliskiing thrown in for truly jaw-dropping moments. We add a hand-picked selection of boutique hotels and finish the experience off with sumptuous European cuisine that brings out the character of each country.
Let the experts guide you
These trips are guided by a handful of local experts. This ensures you the best of the changing snow and weather conditions for the best possible skiing available in the region on each day.
It's a bit like being a local insider to the best ski secrets without losing a touch of glamour and cozy mountain attitude in the evenings.
A James Bond holiday
Departures called this a 'James Bond holiday' for powderhounds. We hope that everyone feels like James Bond when they are with us, or indeed a Bond girl. After all, adventurous skiing isn't just for the boys. Feminine, sexy, spontaneous and extremely capable, Bond girls save James Bond from sticky situations. They can jump out of a helicopter or jump into a hot a tub – they have nothing to prove, and we are here to seamlessly arrange whatever activity each group desires.
The true mission on these trips is finding the perfect balance of pampering and adventure to bring out the Bond that lives in every one of us.
If you would like to join us on a James Bond holiday we are busily planning our winter trips for 2020 now.  Let us know where you have skied before, how many are coming along with you and how adventurous you would like to be. We will get to planning a life changing mountain James Bond ski holiday for you.
Find out if you are one of us for your next trip and if you want a ski trip that is out of the ordinary
Warm Regards from the mountains
Danielle