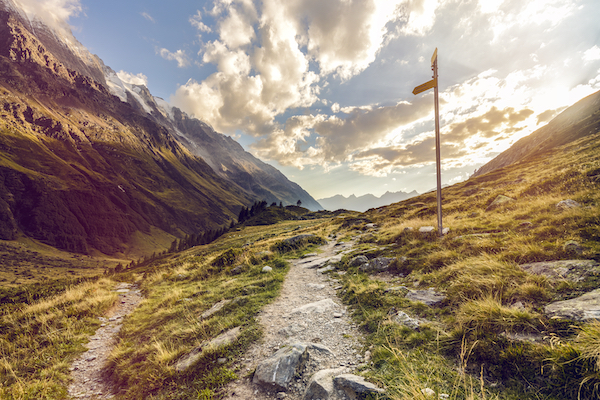 22 Jun

Hiking Vacations in Switzerland
Hiking Vacations in Switzerland are back
Switzerland is finally starting to open up for hiking vacations again. We are welcoming Europeans first and hopefully international travelers later.
Alpine social distancing
While practicing my social distancing mountain biking this week I was caught off guard when greeted by a hare. He was hopping down the road confidently towards me. We were head to head for a few minutes which made me realize nature has been reclaiming its land while we humans have been tucked away. After a pause, the hare suddenly darted into a vineyard. Since, I have also hiked past deer, birds and even a snake popping out to say hello.
Hiking into the wild… alone
We are beginning to start planning our hiking vacations in Switzerland again. Now we are looking at things differently. Swisskisafari have always created private hiking adventures off the beaten track. We explore the natural world, discovering the remote and unpopulated areas of the Alps. It seems now this specialty is going to come in handy. 
We never do big mixed trips or mass travel. We want to minimize any imprint on nature. But small, private trips are also perfect for creating unique experiences away from the crowds. No need to worry about being stuck around other humans here. 
Stillness, silence and self-observation

 
Being alone in nature gives people time to connect. We encourage our guests to leave phones in backpacks or, even better, in the hotel room while hiking. No digital distraction. Moments of silence allow us to listen to ourselves and others. Small and intimate travel means you can make that connection to nature during your hikes and Alpine ski descents. 
Connect through action
We love that focusing on an activity with family members makes it easier to connect than face-to-face at a meal, for example. 
Hiking vacations can be much more than just exploring Switzerland and her Alpine neighbors. They are a moment for you to take time for yourself and your loved ones. Breathe fresh air, enjoy beautiful vistas and allow nature's silence to help you listen more completely.
Wherever you are this summer, step out and move your body to reconnect. And if we have the pleasure of helping you do that later in 2020, we would be delighted.
Warm regards from the mountains
Danielle