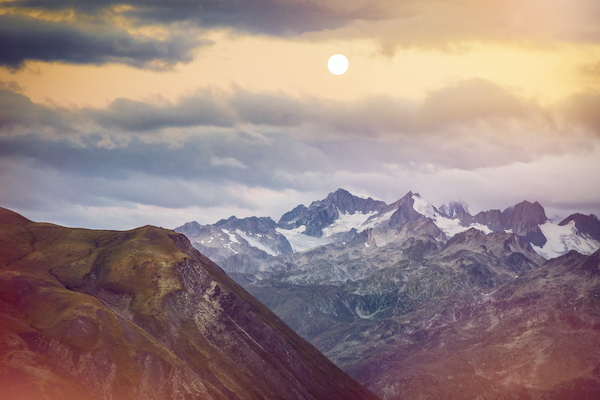 25 Feb

Hike Through Three Countries This Summer in the European Alps

Lately we've been dreaming of our favourite summer hike through three countries. You simply can't beat the astonishing mountain beauty of the Alps, or the epicurean indulgence on offer.

Our favourite hike through France, Switzerland and Italy also takes us between the two most stunning mountains in the European Alps. We start with the Matterhorn and finish with the Mont Blanc. It doesn't get much better than this.
An unforgettable hiking experience is about more than just hiking
It's about history, culture, centuries old villages, wonderful food and wine, breathtaking scenery and boutique accommodation. That's what you get when hiking between three countries.
Each country has its own personality, charm and cuisine. Crossing borders is a must if you have come all the way to Europe to hike.
A central element of our hike is the beauty of this alpine area
Cross the largest glacier in Europe, hike across the borders on old roman Roman roads and visit a traditional alpine refuge. We love spending a night here to admire the crystal-clear stars. Walk from village to village on cobblestoned streets and end your days in the best luxury hotels.
Go for an itinerary that's tailored to you and your hiking level
We only propose routes that are in good shape and lead to the friendliest, most beautiful lunch spots. In the evening Michelin-starred restaurants and world-class spa treatments will add to the magic of this experience.
Hike through three countries and escape the beaten track
We like to guide you away from the crowds on cleverly chosen trails. These days, more than 10,000 holiday makers take the popular published routes each year. But live somewhere for a long time and you get to know it well. We will find you silence, peace and trails to yourself. You will only brush shoulders with the occasional climber descending from a peak on our routes.
Your hike through three countries with us will be tailor made
The possibilities are endless. We choose routes based on the time of year, the state of the trail, where you would like to go, what you would like to achieve and the time that you have. Spectacular hiking is available to you at any level. Making the higher mountain environment available to all types of hikers is our speciality.
So for your summer in the European Alps come and hike three countries with us. We will create an unforgettable holiday tailored to you, introducing the personality, charm and cuisine of each unique country.
Get in touch, we are planning now for the summer. If you are looking to have little or no impact on the environment for future travels check out our new ski touring trips
Warm regards from the mountains.
Danielle