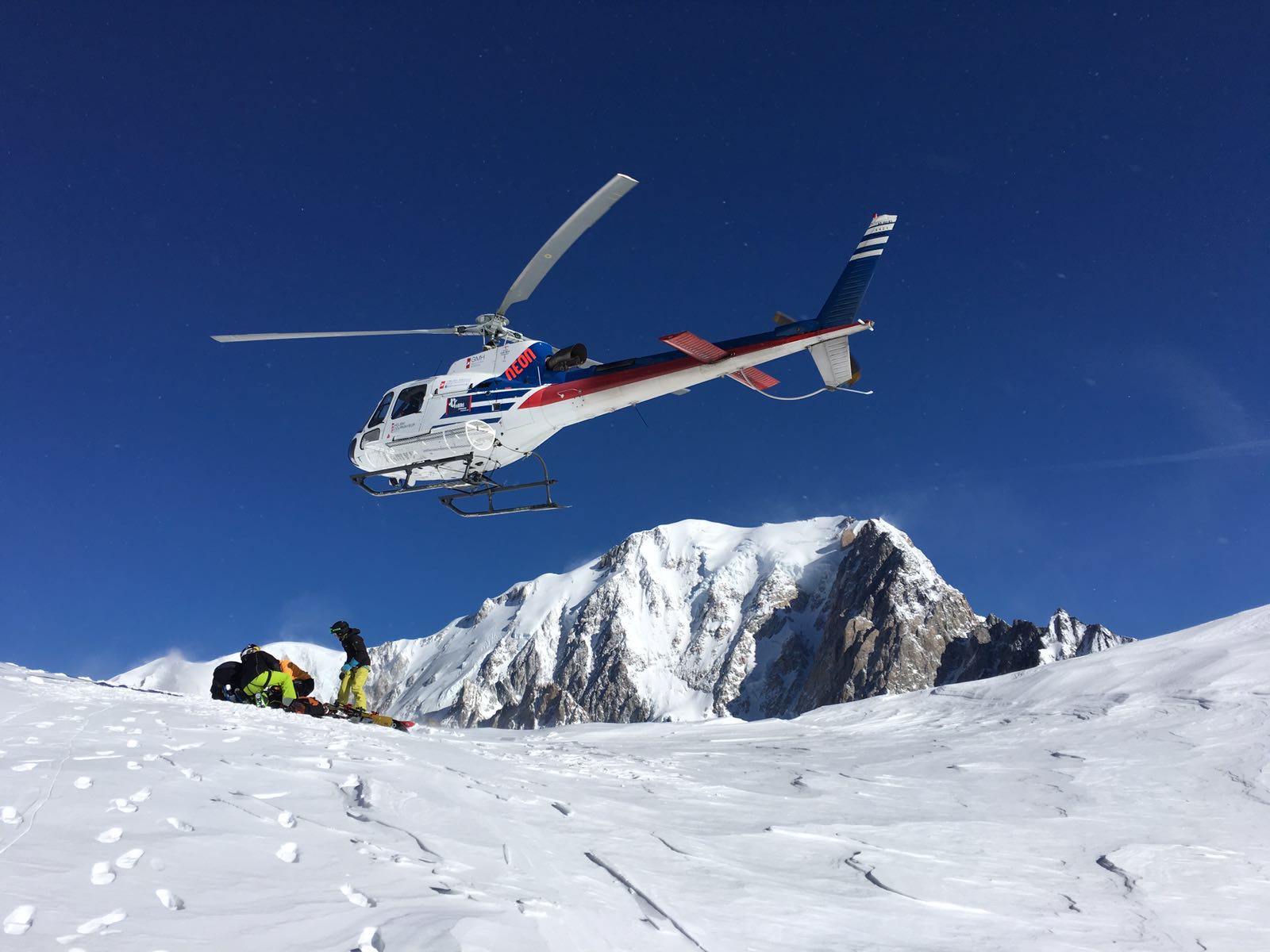 18 Feb

Heli-skiing in Switzerland, Alpine adventure awaits
Heli-skiing in Switzerland
We have just finished spectacular, heart pumping heli-skiing in Switzerland. Dodging the weather and having numerous helicopters on stand by was complex but fun and finally we got the satisfaction with a wonderful heli-ski day in perfect conditions. We thought we'd share some behind the scenes heli- ski safari info on the sport.
Alpine Adventure Awaits
Heli-skiing in Switzerland is one of those activities that you don't want to cut corners on.  Looking for the best deal is not going to guarantee you the best experience. Heli-skiing is expensive and exclusive. You want to be sure it's safe and of the highest quality. It involves flying to incredible summits at high altitude, in a grandiose Alpine environment. Helicopter pilots in the Swiss Alps require specific skills, guides need relevant experience and frequent exposure to the area to understand the snowpack. Heli-skiing in Switzerland is an exceptional experience that you will not get in a ski resort.
Behind the heli-ski scene
Craftily disguised in each serious heli-ski trip is a  complex combination of elements. From the profound knowledge of the snow, the weather conditions, the flying conditions and, geography; to the dangers and uncertainties of the Alps. It is imperative that every aspect is covered. The travel times, the flight times, landing zones and even escape routes, when the weather draws in, are all carefully planned and backed up. If you are heli-skiing in Switzerland and across the border into Italy, with more than one country on your trip border controls and regulations between countries is also key. These things are all thoroughly researched to ensure the smoothest and safest journey possible in wonderfully wild terrain.
Heli-Skiing in Switzerland and the rest of European is highly regulated
Right now you can only heli-ski in Switzerland and certain areas of Italy, mainly the Aosta Valley. Remember this: if you see heli-skiing advertised in France or the Dolomites it means that you may enter a helicopter at some stage during your skiing – but that is not heli-skiing as we know it. With knowledge, you can decipher the marketing from the reality. Heli-skiing should be an unforgettable, exhilarating and liberating experience, not a normal ski day with a scenic flight added on unless that is what you are looking for.
Heli-skiing and Fishing
Recently when speaking with our snow doctor, Robert, he made an interesting comparison. A heli-skiing trip is a bit like a fishing trip. Sometimes you catch a fish and sometimes you don't. We understand this when we fish and fishing is always fun, whether you catch a fish or not. It's the same with heli-skiing and the snow. Sometimes it's not right and it will not happen. However, if you are patient and willing to wait you might catch a very big fish. On a heli-ski trip when the elements come together- the perfect snowpack, no wind, good visibility, and acceptable temperatures- it can be pure magic, the experience of a lifetime.
We think that heli-skiing in Switzerland should firmly be on your bucket list at least once in your life. We have a few other articles if you would like to do some more reading on this subject.
One day we will not be able to do this but today is not that day.
Warm regards from the mountains,
Danielle