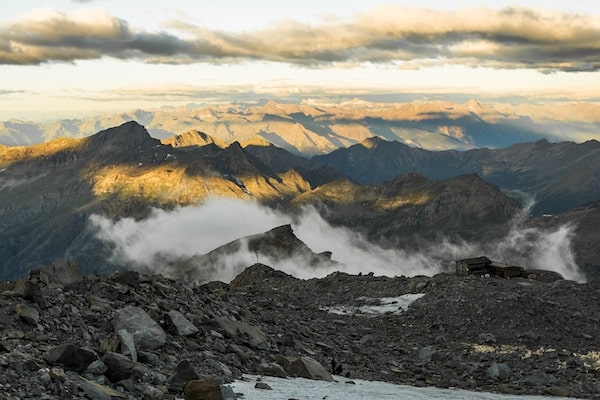 20 May

Guided Luxury Trekking in Europe
Guided luxury trekking in Europe is an adventure
When it comes to luxury trekking in Europe, the only way to really push your limits in safety is with an experienced guide. An expert in the region will create flexible plans, meaning you will enjoy the best weather and most spectacular routes each day. Whether you want to summit the Matterhorn or simply stroll through Alpine pastures, discovering the Alps on foot with a guide will open your eyes to the very best of the Alps.
Cross invisible borders on foot
Our focus is our specific region. This means that on your guided luxury trekking trip you could venture from France, into Switzerland and on to Italy, crossing invisible borders at high altitude. When entering each country you can feel the atmosphere shift almost immediately. Descending into a new town or resort at the end of each exhilarating day really hits home how far you can travel under your own steam, not only in distance but culturally too. In each country we want you to meet our friends, the locals, who will welcome you with open arms and top notch accommodation all fueled by delicious local delicacies and fine wines.
Life-changing adventure on a guided luxury trekking trip
We want every Swisskisafari guest to have a life-changing adventure, each experience to be a perfect fit. This can only happen with a personalised itinerary. A guided luxury trekking trip allows each day to be adapted to work around you and the weather. We specialize in making the higher mountain environment available to all types of hikers. That means you don't need to be an experienced hiker to enjoy exploring the dramatic European mountains. We will use our in-depth local network to help prepare and execute your one-of-a-kind experience. This is the value in the expertise we offer.
Step out of your world and into ours
We aim to extract you from your world on your guided luxury trekking trip and immerse you in ours, even if only just for a brief moment. This is why we ask each guest to arrive open-minded, ready to relax. During your trip preparation, we take time to question you. We want to know about your travel ethics, your mentality, your appetite for adventure and perception of what travelling is.  This is so you can fully share in our passion for the mountains on your trip.
Trek from village to village on alpine trails, cross into Italy and France on foot and explore majestic glaciers in complete safety. Learn about centuries of alpine culture, stay in the most luxurious hand-picked mountain lodges and dine on sumptuous local delicacies.
Are you looking for inspiration on where to hike this summer, and what to do on your hiking trip? You tell us what you would like to see, where you would like to go and what you would like to achieve and we will construct the perfect tailor-made guided luxury trekking trip in the European Alps for you this summer. Get in touch.
Warm Regards from the mountains
Danielle