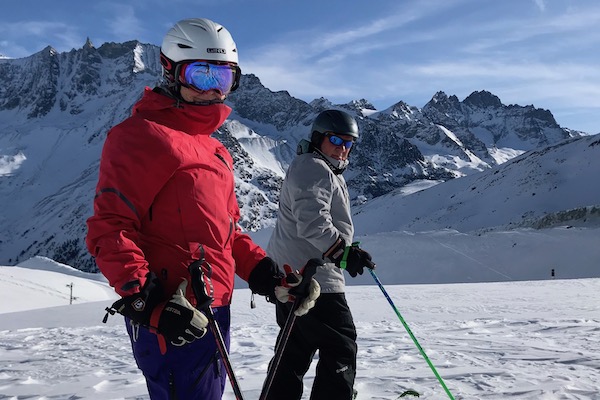 30 Jan

For the Best European Ski Experience, Plan Ahead
For the best European ski experience, plan ahead
We are noticing a change in the air and it's called over-tourism. We noticed it for the first time this Christmas. After a few days spent, unusually for us, on the beaten track. We were amazed by the amount of people in the mountains, all going in the same direction.
It's understandable that without an insider's knowledge of where to go and what to do in the Alps the masses are drawn to areas promoted online. As mountain experts we often take our jobs for granted, but this made me even more proud of our hard work, on the ground, finding our own way in the Alps, far from it all.
Why plan in advance? 
New tourists consume differently. Ski resort accommodation is being booked up earlier than ever which is a headache for last minute travel. Most of our guests are experienced travelers so understand that to get the best European ski expereicne, they need to book in advance. However, there are those few who like to gamble. They hang back to watch the snow and try to come at the last minute. This is no longer working as those last minute travelers are not finding the quality accommodation, or have to seriously compromise.  And let's face it; part of the European charm is the food, wine and wonderful accomodation. While our trips don't rely on well-known places, we do like to pop in and out of famous resorts to get a taste of the famous destinations.
More than ever, plan well in advance. Have we mentioned this already?
Plan now for next season to be sure you get the best trip that you can. For someone like me who only wants the best for my clients, having to compromise because of lack of availability makes me unhappy (I would have preferred a stronger word here to demonstrate my frustration, but I wouldn't want to subject you to that).
The response to our detox trips has been amazing. It seems that people are starting to realize that a detox trip is not just about green juices and a few massages. To really get results and understand what is going on in your body, it takes a personalized approach from professionals in the field and specialized massage therapists. A program that is not tailored to you, can actually do you more harm than good: understanding this means you have risen to the next level in your knowledge of how to look after your body.
Get in touch for the best European ski trip, or more info on our new detox trips both personalised for you.
Warm regards from the mountains
Danielle