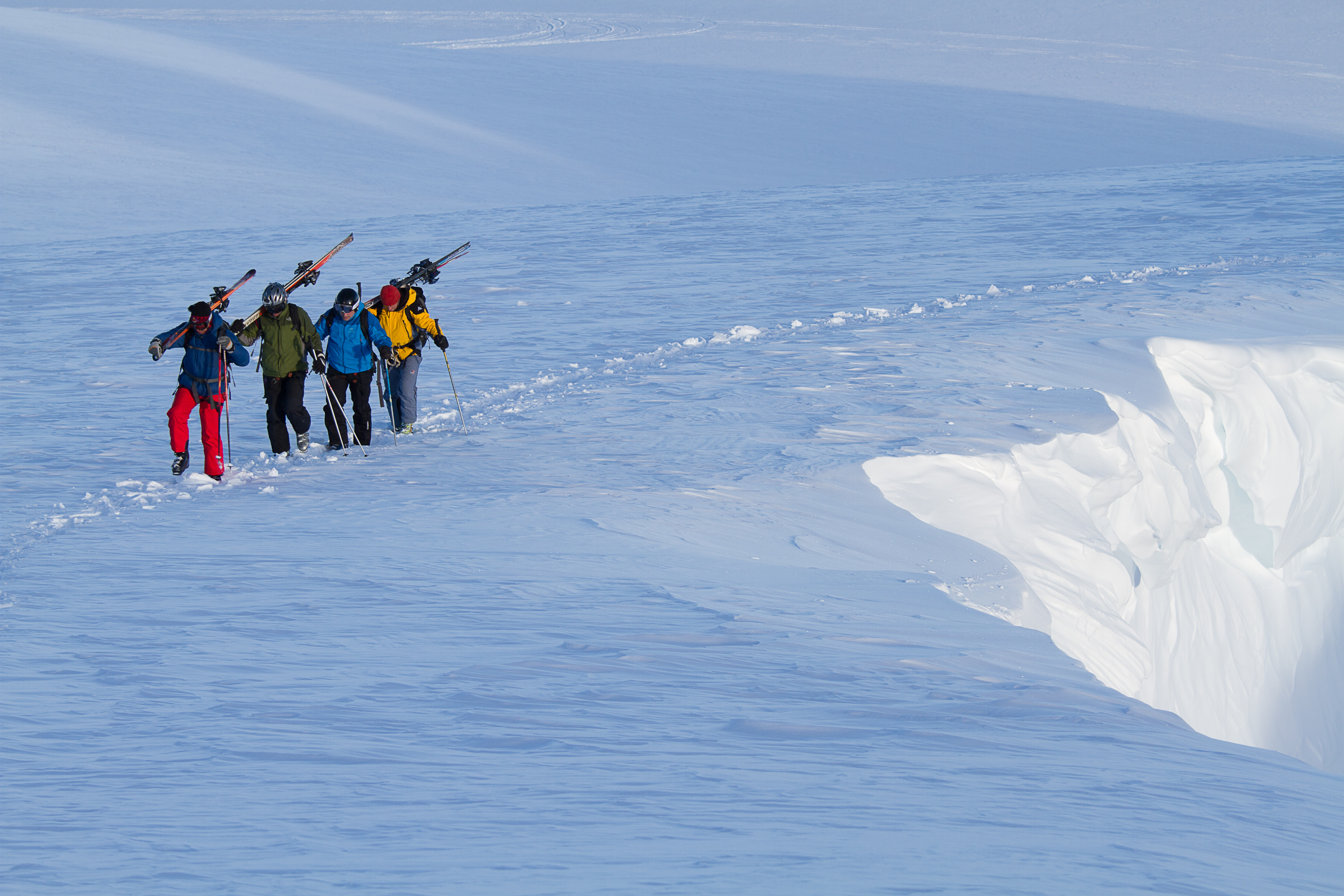 08 Jan

Finding the best snow in the Alps : Meet Our Snow Doctor
Finding the best snow in the Alps
Have you been overwhelmed with 'ski deals' and emails urging you to 'make the most of the early snow' recently? We know the feeling. But how do you know who to trust?
The Snow Doctor
Here at SwisSkiSafari, our aim is to find you the best snow in the Alps. As a result, we will then provide you with the ultimate European ski safari experience. To do this we have a secret weapon: our snow doctor Robert Bolognesi. With a Ph.D. in snow forecasting and years of global experience, there is no one better qualified for the job. We act on his expert (and we mean world-class) advice, we then follow the weather patterns around the Alps most likely to give you the ultimate ski experience. Simple as that.
Really? A Ph.D. in finding the best snow in the Alps?
After working as a ski patroller in the French Alps in his early twenties, Robert became fascinated with the science of snow. He moved to Switzerland to work with the Davos-based Swiss Federal Institute for Snow and Avalanche Research. He soon after opened his own company. The result was magic began. His 35 years of experience means that he is an expert at finding the best snow in the Alps. As a result, he is highly sought after by mountain guides, ski patrollers, ski instructors and engineers to advise on snow's characteristics and behavior. Robert is a crucial member of the Swisskisafari team. His expert understanding of the winter environment helps us and people in general live and work in harmony with the Alps.
What does this mean for your ski safari?
Knowing where to find the best snow in the Alps is important. It means that after leaving your luxurious accommodation in the morning if we hear there's a white-out on peak A, we'll zip you to peak B instead. It brings a whole new level of excitement to your ski adventure. Add this expert advice to unforgettable heli-skiing plus experiences at the crème de la crème of mountain eateries, and you start to understand what a Swisskisafari involves.
How it works
Choose a date, or tell us what sort of snow you are looking for and we will guide you with your dates. Tell us what level of luxury you require, and if you would like to heli-skiing the mighty descents of Italy, and Switzerland, perhaps finishing in France. Robert gives us advice on where to find the best snow in the Alps at any time during the season.
Head off on any bespoke trip with Swisskisafari and we'll take care of the weather patterns, leaving you to enjoy the skiing and indulgent European hospitality.
Try something new and ski with us to experience the best snow in the Alps. Call us to learn more.
Warm regards from the mountains,
Danielle