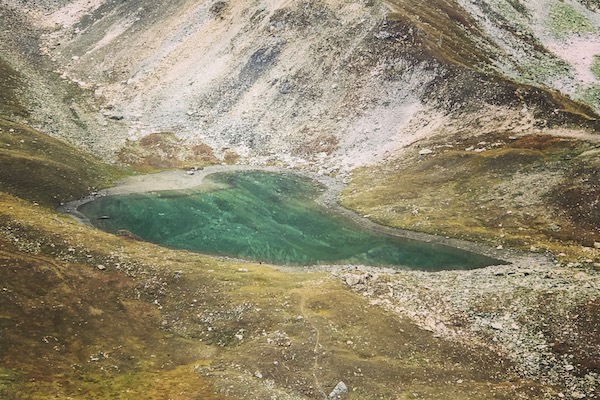 28 Mar

5 things to do in the Alps in Summer with SwisSkiSafari
Grab a dose of Alpine Adrenaline in the Alps in Summer
Feel a rush of adrenaline which only the Alps in summer can offer.  Inhale the crisp mountain air as your heart races, surrounded by impressive snow-capped peaks and lush green valleys.
For an unforgettable summer adventure, we would suggest a combination of the following activities to suit your time and budget.
1.  

Hike between two iconic peaks on one trip
From the mighty Mont Blanc in Italy and France to the world-famous, crooked peak of Switzerland's Matterhorn, this will be a high alpine summer journey like no other.
2.  

Learn to climb
Why not try your hand at climbing? Start with an equipment fitting and walk to a scenic spot to begin your climbing career. You can't beat learning the basics surrounded by nature and the mountains to get the feel of what climbing is all about. Your instructors will help you familiarize yourself with summer Alpine climbing equipment as you learn the basics of rope work climbing techniques. Later, you'll have the option to test your skills on the rock.
3.   Reward your body
After experiencing climbing you might want to reward your limbs with a good, long soak. Make like the Romans did in the Alps in summer and unwind in the hot waters and whirlpools, saunas and Turkish baths of the local thermal springs. These have been frequented for thousands of years and are guaranteed to soothe aching muscles.
 

4. Tackle a glacier
Grab your ropes and crampons, as you head out to cross glaciers and traverse crevasses. From a height of 10,000 feet, at the top of the highest cable car around, you'll don your crampons and hike the Glacier du Giant. The views are big, but the hike is fairly short, to let you adjust to the equipment.
Then, beginning with safety training and practice, your expert guides will teach you to tackle a real wall of ice. With ropes, crampons and cold weather gear you'll get up close to a frozen glacier and learn how to traverse it safely and effectively. Peer into a crevasse from its edges and listen to the sound of the ice popping and cracking beneath you. Amazing.
 

5. Sleep in a Mountain refuge
An alpine mountain cabin in the summer is a wonderful find after a challenging hike. One of our favourites is an oasis in a sea of 4,000 metre-high mountains. Situated 3,000 metres above sea level, coming across this cabin as you approach the end of an exhilarating, physical hiking day is a real delight. From this height, the tallest alpine peaks spread out around for miles and miles, making you literally feel on top of the world. And to top it all off, this secret gem is only visited by locals in the know, so you know you have truly escaped the tourist crowds.
To experience the most fun gravity can give you, head high to the Alps in summer with SwisSkiSafari.
Warm regards from the mountains,
Danielle