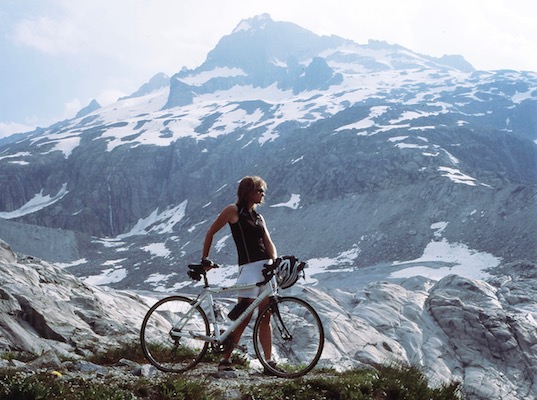 01 Oct

A Luxury Ski Adventure with Swiss Ski Safari

On the subject of a luxury ski adventure, which we nearly always are, we have recently been mentioned in an article on the luxury lifestyle website Robb Report which we enjoyed reading.  You can check it out here.
'Women', 'ski adventure' and 'Alps' used in the same sentence?
Trust us, this is not a common occurrence. So forgive us for feeling mildly satisfied that this article covers this rare subject.
Busy planning luxury ski adventures
Perhaps it's being busy planning a ski adventure like ours that keeps me from asking the question "does it make a difference being a woman in this industry?" It's easier to get on and spend your energy creating great trips than sit around asking questions. Over time I have found that frustrations motivate me to think further outside the box and work around obstacles in ever-changing ways.
Always more than just the ski adventure
Fabulous hotels, authentic villages, wonderful meals and the ambiance of European lifestyle in the winter are just some of the perks of skiing in Europe. Skiing here is not artificial or created solely for visitors, it is a way of life, especially when you escape the domesticated resorts. It is not easy to find perfect places once you do leave the resorts, but put in the time and research needed to find them and you'll discover something spectacular. Perhaps my sensitivity as a woman has helped me with this aspect of the trip planning.
On your ski adventure nothing is impossible
We start every planning session telling ourselves that everything is possible. Obviously safety comes first and that is never compromised, but we will ski that unmarked slope alone in the forest on a beautiful day and we will find that perfect restaurant at the end of the descent. Yes, these places are harder to find and take more planning, but that's exactly why they are worth the effort. You appreciate this even more when your whole body is tingling after an exhilarating morning and you have your first sip of wine in front of the fireplace, warming up before lunch is served.
Realize your potential on your ski adventure
If you are a good skier who keeps fit there is no reason that you cannot enjoy more secluded areas away from the groomed runs.  One of the reasons we run private trips is to allow you to take your time, while we introduce you to the more exciting areas of European skiing.  Your ski adventure depends on what you are looking for. You may be a good piste skier and want a new challenge, you may love skiing and want to gently try something new to see if you like it. This could involve piste skiing with the occasional foray into the forest not too far from the groomed runs. Your group might need a little bit of both.
Looking for the adventure of a lifetime for your next ski adventure?
It's fun putting our team to the test and they love it. Once we know your skiing history, how fit you are and how far you are willing to go, then we pull in our team of experts and put our heads together. It takes planning to pull off a unique and adventurous trip while minimizing risks. You are with us for fun and leisure and we want you to go home in one piece: taking this into account at the planning stage keeps you out of harm's way.
We have just completed an article on what ski resorts we love in our area of Europe and why.
We are busy planning this winter's ski safaris and would love to plan the trip of a lifetime for you this winter. Give us a call.
Warm regards from the mountains,
Danielle