12 Apr

A Fast Reaction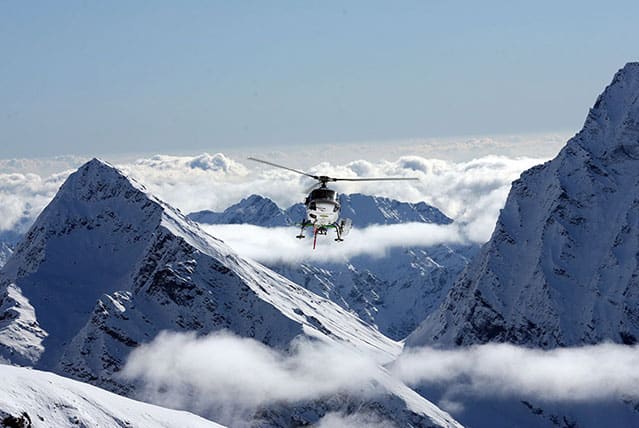 Hiking in the Alps: The Preparation
Prickling tension filled the air as the rhythmic thump of helicopter rotors grew increasingly louder and clearer. The tiny black aircraft grew in size as it flew towards us, to the backdrop of a bright orange sunset over dramatic 4000-meter high mountain peaks.
At the time it felt as dramatic as it sounds. At the end of a beautiful summer's day hiking through the Alps, we had stopped at a picture-perfect mountain cabin for a well-deserved dinner. Without realizing, I had unexpectedly ingested my nemesis: a pea, hidden away in a soup. Being severely allergic to peas, the mood quickly turned from idyllic to high alert, as anaphylaxis set in.
Being 3000 meters up, the views may have been fantastic, but the thin air exacerbated the problem and dulled the effect of the medicine I took, and always carry on me. A helicopter had to be called within seconds of my throat starting to close.
This situation could just as easily have been due to a peanut, seafood, milk, eggs or some other banal substance. Many of us suffer these allergies, and I am grateful to say that my reaction has only happened a couple of times in my life.
However, experiencing this in such a remote place has filled me with admiration for the local rescue services. Air Glaciers, generally associated with mishaps and evacuation after accidents, whisked me to the nearest hospital for treatment and observation and I was back on my feet the next day. Guiding hiking in the Alps provides an added layer of security, but preparing properly is a must.
Knowing who to call certainly helped, and self-medicating probably saved my life, even if it wasn't as effective as normal. Which is why I have created my tips for travelling with a serious allergy…
1- Bring your medicine with you at all times. It's a no-brainer.
2- Take snacks in your bag every day so you don't go hungry especially when exerting yourself in the mountains. Nuts and muesli bars are good sources of energy. Don't let the weight of your rucksack put you off, it could save your life
3- Don't trust what people tell you is in the food. Even chefs can make an honest mistake, as in my case, creating a soup the day before and forgetting about one ingredient. If you're not sure, don't eat it!
4- Some cultures encourage people to respond to questions with answers that reflect what they believe the customer wants to hear, rather than find out the facts, which can be very dangerous for allergy sufferers. Most of the restaurants Swisskisafari take our guests are friendly, honest venues which are well known to us, but if you are on your own and don't know the restaurant and you are in a foreign country don't take the risk. Don't eat something if you are suspicious.
5- Don't panic. We have only ever had one bad allergic reaction throughout Swisskisafari history, which was myself, so the chances of this happening are tiny. Since this happened, we feel even better equipped to help allergy sufferers, and also have full confidence in the Alpine air ambulance teams.