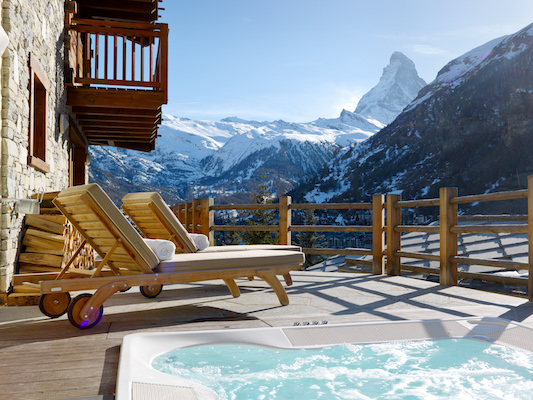 14 Aug

5 things to see when you ski Europe on a ski safari with SwisSkiSafari

When you ski Europe the choice of mountains, terrain, accommodation, restaurants, routes and challenges can be overwhelming. It takes years to experience it all. So on a single trip, the best way to see the most and ski the most is with a professionally planned ski safari.

These five experiences are what we think should be top of your list when you ski Europe on a ski safari.
Ski tour to a snow-laden mountain refuge for the night. When you ski Europe you will discover the complex network of mountain refuges, most open the middle of March onwards. So a Swiss mountain cabin open in the depths of winter is a rare find, and our favourite is an oasis in a sea of dramatic four thousand meter mountains. Approaching the 3000m high cabin at the end of an exhilarating, physical ski touring day is a real delight. From this height, the tallest alpine peaks spread out for miles and miles around, to make you feel literally on top of the world. And to top it all off, this secret gem is only visited by locals in the know, so you know you have truly escaped the tourist crowds.
Ski across international borders.  Forget queuing at customs,one of the most liberating moments of skiing Europe is to ski across a border between two countries. An experience completely unique to this area of the European Alps. This freedom gives ski touring here the edge, as the best ski descents have no respect for international borders. Take your passport, brush up on your languages and get ready to sample local wine and gastronomic delicacies from different countries in the same day. Ski down into cobblestoned villages and enjoy a welcome from the locals away from the large ski resorts, while getting back in touch with nature.
Skiing Europe would not be complete without visiting a high altitude monastery.  At the top of the remote St Bernard mountain pass between Switzerland and Italy lies a monastery first mentioned in 1125. This pass was an important trading post for centuries on what was then the only road between northern and southern Europe. Monks have guarded it since the 10th century, inhabiting the hospice near the top. To this day, during winter the only way for the monks to leave the monastery is still by ski or snowshoe. The hospice is also famous for breeding St Bernard dogs as protection for the monks and as rescue dogs. We love the greeting we get from the monks when we reach the entrance, as they offer us specially prepared tea and a tour of the church and the monastery.
Dine with Napoleon.  We feel a highlight of European skiing is experiencing the local cuisine, and close to the monastery sits one of our favourite restaurants in the region. Entering its cosy, chalet-style interior feels more like joining friends for lunch than dining in a restaurant. The host, a lively Napoleon look-a-like, always welcomes me warmly, saving his best table for my group and proposing his latest speciality and favourite wine. No matter what time we come down from the border he's ready to receive us, as he understands the weather and how it can be changeable in this area. This family-run chalet-restaurant is over 100 years old and the recipes that have been handed down through the family have certainly survived the test of time. Tuck in to Vallee d'Aosta jambon spiced with mountain herbs, and Lard d'Arnad dating from 1763 AD. And I can't resist ending the meal with a selection of unforgettable local cheeses.
Unwind in hot Roman baths.  When you ski Europe your experience should encompass much more than just the skiing. Participating in the history and culture of the area is a large part of it. After a long day on the mountain, spending time unwinding in the hot waters, whirlpools, saunas and Turkish baths of a charming village deep the Italian Alps is a must. Frequented since Roman times, it's easy to see why their therapeutic waters are still popular. Afterwards, what could be better than an aperitif in a local bar where the furnishings testify to five centuries of architecture and beauty? The 18th century coat of arms carved during the French revolution proudly sits above a 15th century fireplace: just one of the many historic wonders in this charming cobblestone village.
SwisSkiSafari will put you on the inside track, with luxurious yet unusual experiences away from the tourist crowds to maximize your European skiing journey. From the big bookings to the tiniest detail, from the moment you land in Europe, Swisskisafari has you covered. All you need is an open mind and a sense of adventure to ski Europe in serious style.
Last season we adopted the hashtag – SkiLikeaGirl. We have found an inspiring Ted talk for the women reading this who inspire us and we have adopted  a new hashtag, check it out ….Girl Up.
When you ski Europe make sure you add the best parts to your ski experience with a ski safari.
Warm regards from the mountains,
Danielle